Lovesmedear, 56, Divorced and currently in Surrey
MEMBERS ONLY
To view Lovesmedear's private profile and photo albums please log-in or create your free account.
Creating your profile only takes few seconds and it's completely free. We wont ask for credit card details or ask you to pay to join. As we are not a subscription website you can delete your account whenever you wish so there is no commitment. 18+ only
This member has been verified by other members
Close
Create your FREE account to contact this member and view photos.
CLICK HERE TO JOIN FOR FREE
Joining only takes a few seconds and we wont ask you for payment.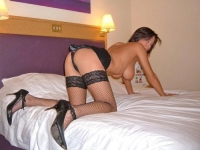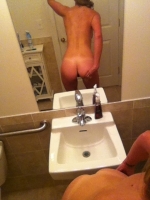 Lovesmedear in Surrey
NEVER DID THIS BEFORE .JUST CURIOUS! OR LOOKING FOR A FRIEND. I am a cheerful, open, communicative and friendly person. I can say for sure, that I am a honest, direct and intelligent lady. I am an optimist and I do my best to keep a good spirit all the time. I always treat people the way I want to be treated by them. My close people say that I have a good character, a kind heart and a great sense of humor. I like music very much and can't imagine my life without it.I like watching movies, visit concerts, meet my friends and have an active rest. I am fond of dances and I am very good in this!
Name: Lovesmedear
Location: Surrey, South East
Age: 56
Starsign: Cancer
County: Surrey
Relationship: Divorced
Eye colour: Brown
Hair colour: Blonde
Height: 5′ 6″ (168cm)
Build: Athletic/toned
Ethnicity: White
Smoker: Non-smoker
Drinker: Non-drinker
Pubic hair: Trimmed
Pierced: No
Tattoos: No
Sexuality: Straight
Lovesmedear's stickers:

FatPhallus
Bashfull
Username38007az
Adam
KingSex
Amber.ad46
tino925
muffdiver1969
Lovesmedear's verifications:
Members who have verified this member to be a genuine and approved member.
⊛
Scottyd • • • • • • •
⊛
welshro • • • • • • •
⊛
Upforit • • • • • • •
⊛
Upforit • • • • • • •
⊛
Upforit • • • • • • •
⊛
Upforit • • • • • • •
⊛
PRUVAME • • • • • • •
⊛
PRUVAME • • • • • • •
⊛
PRUVAME • • • • • • •
⊛
PRUVAME • • • • • • •
⊛
PRUVAME • • • • • • •
⊛
PRUVAME • • • • • • •
⊛
PRUVAME • • • • • • •
⊛
PRUVAME • • • • • • •
⊛
PRUVAME • • • • • • •
⊛
PRUVAME • • • • • • •
⊛
PRUVAME • • • • • • •
⊛
PRUVAME • • • • • • •
⊛
PRUVAME • • • • • • •
⊛
PRUVAME • • • • • • •
⊛
PRUVAME • • • • • • •
⊛
PRUVAME • • • • • • •
⊛
PRUVAME • • • • • • •
⊛
PRUVAME • • • • • • •
⊛
PRUVAME • • • • • • •
⊛
PRUVAME • • • • • • •
⊛
PRUVAME • • • • • • •
⊛
PRUVAME • • • • • • •
⊛
PRUVAME • • • • • • •
⊛
Andyvan • • • • • • •
⊛
sandriu • • • • • • •
⊛
hadjie • • • • • • •
⊛
Momosgr • • • • • • •
⊛
Mike097 • • • • • • •
SEND A MESSAGE
Other members online right now: